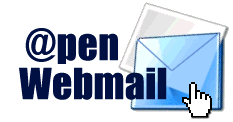 Thank you for supporting Open WebMail Project!
PROJECT SUPPORT
We have a right to refuse your support payments and remove the link to your site at any time
As of May 1st 2012, we no longer accept any finanical contribution.
Contact Thomas Chung for more information.
See testimonials from our users and some articles.