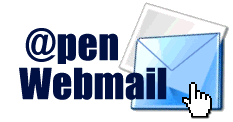 Thank you for supporting Open WebMail Project!
SUPPORT PROJECT

Beginning Feb 15, 2022, we no longer accept donations for this page


* Following links will be removed at the end of June 30 2022


If you have any question, please contact Thomas Chung for prompt response.

See testimonials from our users and some articles.

2021.06.30 Kisx Living (until 2022.06.30)
2021.06.30 Revosilience (until 2022.06.30)